Years of working in the handmade community.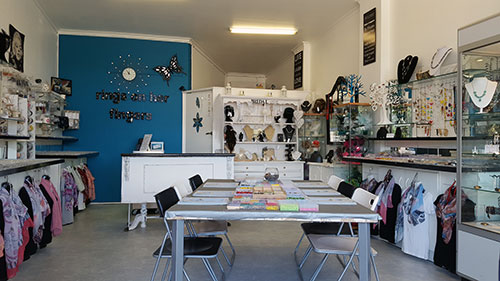 Located five kilometres from Ballarat's town centre, Rings on her fingers is a delightful little bead shop simply oozing with character and old-world charm.
Come in and browse our vast range of beads and beading supplies or select something special from our stunning collection of jewellery, fashion accessories and gift ware.
We cater for all, from beginner to the more advanced beading enthusiast, so whether you have a project in mind, you're seeking inspiration or advice or maybe you'd prefer a unique piece designed and created just for you, we guarantee your experience will be a positive one.
Our services also include jewellery repairs and alterations, we run basic jewellery making classes and hold various workshops. For more information on our products and services click relevant page for more detail.